Wrapping Up Another Week on Light Stalking Popular Stories, Photo Contests and Great Shots
Article from Light Stalking
Light Stalking has grown into a thriving community with close to a million people following us or seeing us online in one form or other, every month. In all of the hullabaloo, its easy to miss the core of whats happening in photography on Light Stalking. So thats why we decided to sum it up for you. Heres what you missed recently on Light Stalking.
Photo of the Week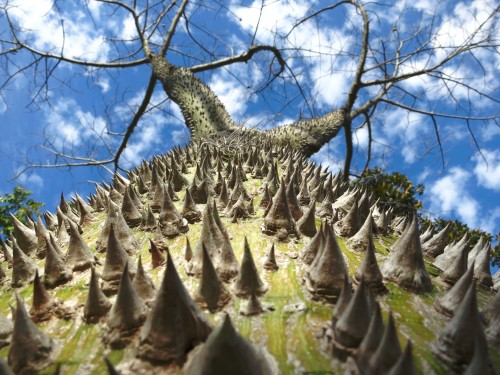 Congratulations toAndy Dorrfor this very fantastical photo of the week! David can also be found on Facebook. You can comment on his photohere.
The Most Popular Stories from the Last 7 Days
7Lessons You Can Learn from Shooting with a Camera Phone Most of us would rather do just about anything but give up our expensive, heavy DSLR. However, most of us are familiar with the idea that a good photographer is going to take good photos no matter what camera they are using. The most low-tech alternative to a DSLR would be a pinhole camera, which is not something that most of us are going to choose if we have a camera phone at our disposal. There are a few obviousplusesto shooting with a camera phone as well as some serious drawbacks, both of which are illustrated in this article. In the end, it might be worth it to put aside your DSLR for a few days and see what you learn.
10 Photography Grants and Scholarships for Amateurs and Professionals Sometimes we just don't have the resources that we need to progress in our skills and careers as photographers. Luckily, there are a number of grantsavailableto both amateur and working photographers that are awarded each year. It never hurts to try!
Roundup of Amazing Recent Photography Links and Photos Photography is a vast and varied field, and Toad Hollow Photography's weekly roundup is an excellent source of the latest and greatest. This week, learn how to improve the quality of pictures from your camera, making abstract art out of your photos in Photoshop, power pack and head systems and how to use Bulb mode. Also, see some wonderful photo collections including New York City in the midst of a power outage, and animals illuminated by the sun. Finally, there is a huge collection of amazing photos as well as some photography blogs, which were hand curated for your viewingpleasure.
8Ways to Rekindle Your Passion for Photography The desire to do something meaningful with our lives and work is an almost universal human trait. Yet, the vast majority of people are currently dissatisfied with their jobs. Those of us who are indeed happily working in a creative field such as photography are not immune to the pitfalls and worries that more conventionally employed folk have to endure. Losing passion for something that you have built your entire life around can be distressing. However, there are practices you can adopt that will likely rekindle the flame.
What You Missed in the Light Stalking Community
Submit your photo to this weeks photography challenge Atmospheric Perspective!Atmospheric perspective is that hazy horizon in the distance. This often happens in landscapes and usually includes details in the foreground that are clear and in full color. Do you have any photos which demonstrate this phenomenon to show us?
We have had some great responses to our last few photography challenges on the forum. Last weeks photography challenge wasFast! What does fast mean to you? How would you interpret it photographically? It's up to you to interpret the concept of fast.
Also, check out theWarmth!challenge from the week before. How would you demonstrate the concept of warmth in a photo?
Other Weekly Photography Challenges:
View this weeksMobile Monday Challenge. Photos submitted must be taken on, and any editing done on a mobile device.
Wed love to chat with you! Add your opinions here:
What Are Our Members Up To?
We have some amazing members here at Light Stalking that run the gamut from career professional photographers through to beginner enthusiast. Heres what a few of them are up to in photography.
Great Shots Uploaded to the Light Stalking Community
Photo byGeorge Howard.
Photo byLisa Hill. Lisa can also be found on Flickr and Picasa.
Photoby lgal. He can also be found on Flickr.
PhotobyCarol H. Carolcan also be found on her website and Flickr.
If youre not already part of the Light Stalking community then come and join the fun. We promise not to bite!
Author information
---
Tags: Cool photos